Most people at some time in their lives have tried to lose weight and failed.
What they seek is an elusive weight loss formula that creates lasting results and frees them from the world of yo-yo dieting.
Unfortunately, they're not aware that almost all the mainstream recommendations for losing weight are completely outdated. They're also not aware that achieving lasting weight loss requires a combination of different strategies working in-conjunction with one another. The challenge is in knowing what strategies to use and at what point in their journey.
So, today we explore the 29 Reasons Why Your Weight Loss Efforts Have Failed. Based on over 7 years of personal experience and then working with hundreds of people from all walks of life. You'll quickly discover ways to set yourself free from the cycle of yo-yo dieting.
Let's dive straight in with number one.
1. SPIKING YOUR BLOOD SUGAR

Fat will simply not burn in the presence of insulin in the blood. Fat loss is achieved when blood glucose levels remain stable so there must be no spikes from excess sugar, carbohydrates, or overeating protein. Even if you are eating "healthy" the tiniest spike in blood glucose can cancel out fat burning efforts for up to 72 hours.
2. ACCUMULATED STRESS

Studies have linked cortisol, a hormone released during times of stress, to cravings for sugar and fat. Higher levels of cortisol have also been linked to the accumulation of belly fat. Sometimes stress can be unavoidable so you must put in place strategies to deal with it.
3. OVER EXERCISING

If you think doing more exercise without allowing yourself optimal recovery time will get you to your goal faster, you are mistaken. Over exercising causes stress hormones to remain high which doesn't create the right environment to burn fat. If your body is already under stress, high intensity exercise is a no no. Introduce low intensity exercise in between days so you don't stress the body too much.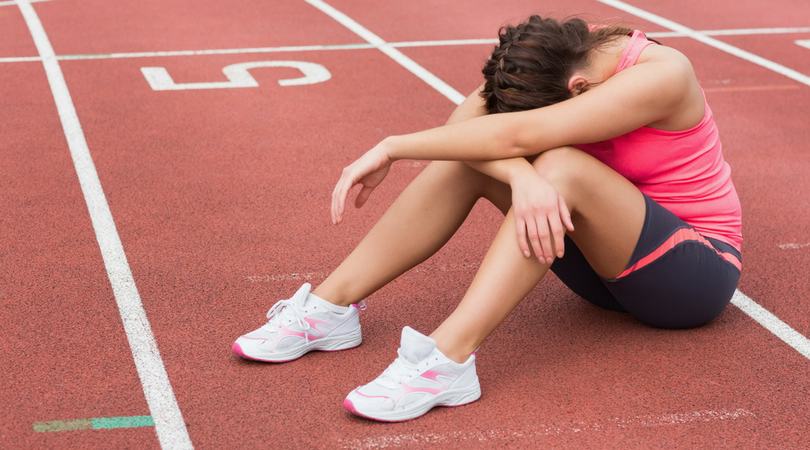 4. EXERCISING TO BATTLE OVEREATING

The purpose of exercise is to stress the body just enough to stimulate fat burning hormones. It's not merely a burning of calories. The trick with exercise is to trigger fat burning hormones so that while you sleep your body will be accessing your storing fat for recovery and repair. The problem is, the exercises that trigger the most amount of fat burning hormones are the same exercises that trigger the most stress. You must start with low intensity until your body's capacity to deal with stress improves.
5. NOT SLEEPING THROUGH THE NIGHT

98% of your fat burning happens at rest. If you're going to bed too late, waking up during the night, waking up to pee, having difficulty falling asleep, waking up in the morning feeling unrested – these are all signs of high cortisol which is not conducive for fat burning. Reduce stress and stabilise blood sugars to improve your sleep.
6. GOING TOO LONG WITHOUT EATING

Going too long between meals will cause blood sugars to drop too low (with the exception a controlled fasted environment). This will leave you feeling hangry and the desire to eat the next thing sight. This situation is insulin and cortisol producing, elevating fat storage hormones. Manage your hunger and meal frequency by keeping healthy snacks on hand. In your bag, in your glove box, in your office.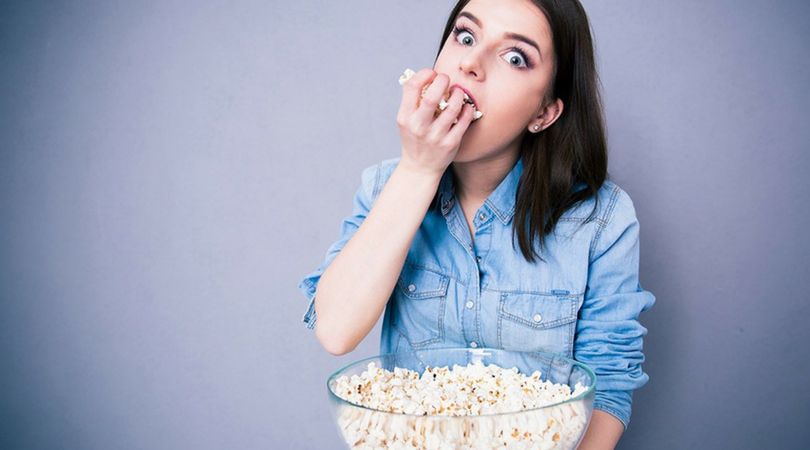 7. NUTRIENT DEFICIENCIES

Almost every craving you experience is a result of nutrient deficiencies. Hunger cravings are the only way your body can communicate to you "give me nutrients". Its called artificial hunger cravings and it's the last thing you need when trying to stick to your plan. Your best defence against this increasing vegetable intake and daily supplementation with a high potency multivitamin.
8. NOT EATING ENOUGH VEGETABLES

Vegetables contain important minerals required for hydration and fat burning. One of the most important nutrients is potassium. Potassium is an important mineral and electrolyte. It balances out sodium, keeps you hydrated and enables your body to absorb more nutrients. Focus on 2-3 servings of vegetables per main meal to reach this target.
9. NOT HAVING A PLAN

If you fail to plan you plan to fail. Create a menu and exercise plan that is tailored to your lifestyle and body type.
10. NOT KEEPING A FOOD JOURNAL

Food journaling helps you connect what you're eating and when to how your feeling. It allows you to be more mindful of what's causing your hunger cues and make educated decisions to correct it. The main things to look for are missing snacks, going too long without eating, overeating and not eating enough after exercise.
11. EATING TOO CLOSE TO BEDTIME

If your last meal for the day is too close to bed your body will be digesting instead of repairing. This means that while you sleep your body cannot access your fat for recovery and repair. Give yourself at least 2 hours between your last meal and bed. That way, insulin will be cleared from the blood and you'll be capitalising on all of your fat burning efforts throughout the day.
12. SKIPPING BREAKFAST

Skipping breakfast can lead to mid morning cravings (unless you are following fasting protocols). By the afternoon your blood sugars can be so low it'll leave you tired and exhausted. At this time your desire to snack on sweet or nutrient empty foods to keep will be at an all time high. Eating a low glycemic breakfast within 30 minutes of waking will set your day up with stable blood sugars and give allow you to make better choices throughout the day.
13. OVEREATING CALORIES

Overall calorie consumption is an important consideration when losing weight. Even more important as you're approaching your ideal body and trying to shed those last few kilos. MyFitnessPal is a convenient app you can use to track calorie intake in relation to your goal and activity level. Use it to make sure your total calorie intake is not sabotaging your results.
14. NOT PREPARING YOUR MEALS

When you take a focused period of time to prepare your meals you create mind-space for other important things in life. Just think about how much time you spend contemplating what you should eat and what you wish you'd eaten instead. Not only that, but it helps you stick to your plan and saves you time and money.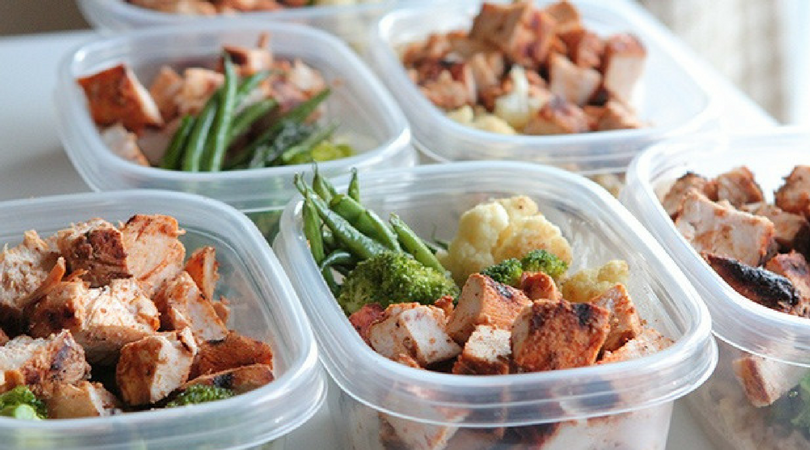 15. NOT KNOWING HOW MUCH CARBOHYDRATE IS TOO MUCH

Carbohydrates trigger the most amount of fat storing hormones, and when there is an abundance of them; there's no way your body will burn fat. You need to be mindful of the carbohydrate portion of your meals, and by far the best tool to do that is understanding the Glycemic Load. GL refers to the quantity of carbs consumed at one time. To lose weight all meals and snacks need to be between 0-10 GL.
16. NOT EATING ENOUGH PROTEIN

Protein helps you feel fuller for longer and when consumed with carbs it slows down the rate that your body will digest them, therefore you'll get through the day feeling satisfied. Unfortunately the typical amount of protein consumed per day is just 30 grams. That's way too low. Aim to get your protein intake between 50-75 grams per day.
17. NOT EATING ENOUGH GOOD FAT

Good fats also help you feel fuller for longer. They'll help keep you satiated, preventing cravings and overeating. Good fats also help reduce inflammation provided you eat the right balance of Omega 6's to Omega 3's. The ideal ratio is 3:1 so aim for more Omega 3's in your diet to correct this balance.
18. NOT TAKING A PHARMACEUTICAL GRADE MULTIVITAMIN

Taking a high potency, pharmaceutical grade multivitamin helps you prevent nutrient deficiency hunger cravings. Hunger cravings are the only way your body can communicate to you "give me nutrients" and it's the last thing you need when trying to stick to any meal plan. Pharmaceutical grade products are made to the same strict standards employed by the pharmaceutical drug industry ensuring guaranteed potency, purity and dissolution.
19. NOT TAKING A PRACTITIONER GRADE FISH OIL SUPPLEMENT

Taking a practitioner grade fish oil supplement helps to create a better omega 6 to 3 ratio. A better ratio of 6's to 3's means the membranes of our cells remain supple. This helps improves your muscle cell's ability to receive sugar which very simply means less sugar to be up-taken into your fat cells.
20. NOT PROGRESSING YOUR EXERCISE

As your ability to handle the stress from exercise improves you must continue to apply new levels of stress to stimulate fat burning hormones. The best way to do this is each week increase the following variables: frequency, the level of difficulty or intensity, the distance or duration. Do this in relation to the quality of sleep you are getting. If you notice your sleep quality decreasing you'll know you've progressed too fast.
21. EATING TOO MANY ACIDIC FOODS

Weight problems can also be caused by eating too many acid-forming foods. If the body cannot easily neutralise the acidic foods you eat, then it will store acid in your fat cells. In addition, an acidic diet can reduce lean muscle mass (resulting in an increase in body fat) due to a decrease in growth hormone. We must tip the scales in favour of being slightly more alkaline than acidic by eliminating acid forming foods and replacing them with alkaline forming ones.
22. NOT HAVING ENOUGH FIBRE

Fibre helps to slow down your digestive process, keeping you fuller for longer. It adds bulk to your stool helping you eliminate waste more effectively and lastly fibre is the food that feeds the good bacteria that live in your gut. This is important because good guy bacteria break down your food so you can absorb it and benefit from the nutrition. Aim for at least 35 grams of fibre per day.
23. DEHYDRATION

I can't say that drinking water alone will cause you to lose weight; however, if you are eating a perfect diet, but are dehydrated, you will definitely lose less weight. When your body is dehydrated it's very difficult for you to burn fat. Drink more water and focus on optimal vegetable take to ensure you're receiving the key minerals that help keep you hydrated.
24. NOT ADDRESSING YOUR GLAND WEAKNESS

Without addressing the health of your hormones and glands you'll have challenges  losing fat from your trouble areas like hips, butt, thighs and tummy. There are 4 main gland weaknesses. Most people have a combination of all 4 but are dominant in one. Knowing your dominant gland weakness can allow you to address it with even more targeted nutrition.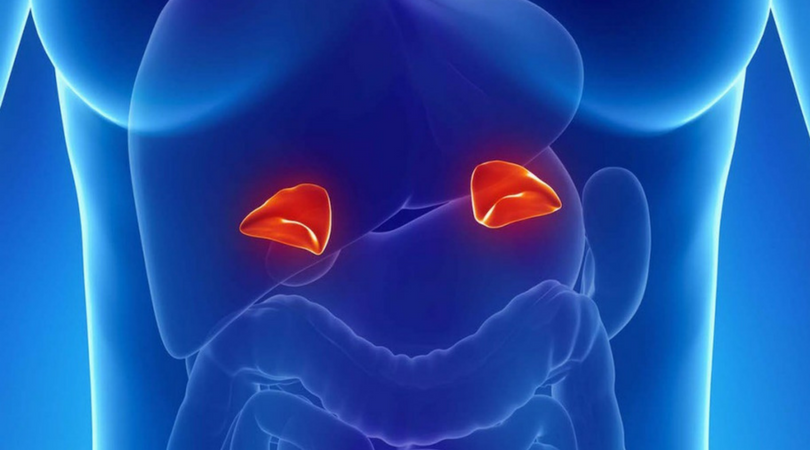 25. HAVING UNREALISTIC EXPECTATIONS

People overestimate what they achieve in the short term and underestimate what they can achieve in the long term. You must manage your expectations in the beginning to avoid disappointment. The major disappointment usually comes after the initial water weight is lost and your weight loss slows down. At this point you need to understand the maximum amount of fat anyone can lose in a week is just 900 grams and that's if you're doing everything perfect. 300-500 grams weight loss per week is good result. Adopt a long term view and don't be discouraged.
26. NO PURPOSE FOR HEALTH

The reason most people don't have the health they want is they don't have a massively important reason to have it. Do you know why you want to achieve your goals? Write it out and be specific. i.e. "to have enough energy to keep up with my grandkids" i.e. "to live a long, healthy, vibrant life with my spouse" i.e. "to leave a legacy of great health in my family".
27. NOT BELIEVING YOU DESERVE SUCCESS

For many of us, the deep-rooted belief that we don't deserve good things makes us resistant to taking care of ourselves as fully as we can. If you're someone who doesn't feel they deserve to be healthy and fit and that you're not worth prioritising the time, or spending the money this is likely a belief you have. Even though you may not fully understand the origins of how and why these feelings formed, the first step toward chipping away at the power of the feelings of undeservedness is becoming more self aware of this limiting belief. Acknowledge how this belief is affecting your life and your success and start to increase your desire to want to change.
28. HAVING THE WRONG PERSPECTIVE ON FAILURE

One thing that's absolutely certain about your weight loss journey is that there will be numerous setbacks along the way. It comes with the territory. Once you accept that fact and you're prepared to deal with it, you are on the right track. The road to success is basically a series of failures with small corrections followed by another failure and small correction until you reach your goal. If you change your perspective on failure you can actually use it to your advantage.
29. NOT HAVING ANY ACCOUNTABILITY

If you've ever found yourself struggling to do the things 'you know you need to do' to achieve your health goals, it's probably because you haven't implemented the right form of accountability. When accountability is done right; you have a very clear reason for why you need to achieve your goal and a very clear consequence for not achieving it. The reason for achieving your goal must involve someone or something other than yourself. You simply cannot be accountable to yourself when it comes to this area of your life. And the consequence you set in place has to be your own idea and it has to be large enough to motivate you to keep going. When done this way, accountability is a wonderful strategy to push through weight loss plateaus and keep you on track.
Over the years I've spoken with thousands of people about weight loss. I get to hear  about the approaches they've taken in the past to address their weight problems.
Most people are doing more damage to their bodies and not creating the right environment to allow their bodies to work for them to achieve their goals. I see people too focused on the short term results and not focused on creating a lifestyle change.
I've specialise in educating people about how fat is burned, how to address specific hormonal weaknesses and coaching them to change their habits and develop a winning weight loss mindset.
If you have been reading the weight loss strategies contained within this article and heard yourself at any point say, "I know!"
" STOP!"
As Stephen R. Covey famously said, "To know and not to do is really not to know."
If you have your ideal body and feel completely free from the cycle of y-yo dieting then 'yes' you know the strategies.
However, if you still feel trapped and you don't like what you see in the mirror, I urge you to take the steps to get the education required to be free from dieting and achieve your ideal body.  
It is simply not enough to 'know,' you must apply diligently and consistently.
So, if you're ready to address all 29 reasons, plus others that can have a dramatic impact on your weight loss success, I strongly recommend you take my free training. You can check out the details of the training here. 
So what are your weight loss challenges?
Post them in the comments below so we can keep this post up to date.
Tarryn Thompson
Your Virtual Health Coach